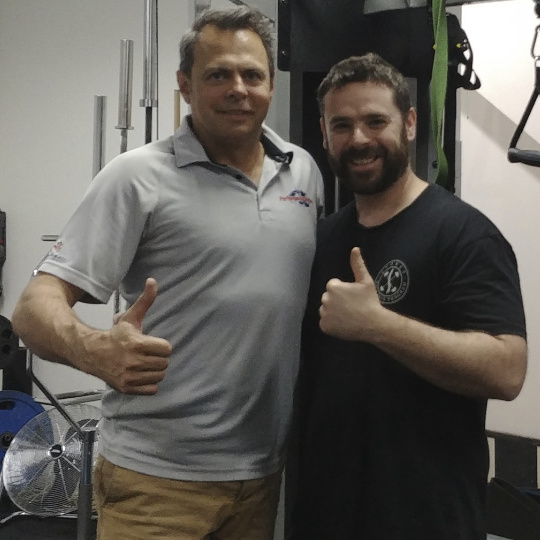 "Having suffered from various sports related back injuries in my earlier life and having undergone spinal surgery 5 years ago, I had more recently found the pain and limitation of movement starting to again creep back into my life.
With a new baby on the way and with me moving into my early 50's I was keen to look at non-surgical options to manage my pain and ensure I could still remain active and healthy.
Brian creates a deceptively simple approach looking at the two sides of the equation, identifying and minimizing the triggers whilst also re-training the correct muscle use and then building the core strength.
There is no such thing as a instant or miracle cure with these things and it certainly takes some commitment and perseverance, but Brian helps you develop a tool kit to enable you to take effective control of your own program.
Brian has an easy going personality to work with but he will drive you hard when needed – a pleasure to work with and the results speak for themselves.
I now feel confident that I can start to manage my own recovery and ongoing management of my back health with a regular regime of morning exercise – although I do plan to keep periodic check-in's with Brian going forward.
The plan is to keep striving for goals – the first to be back out surfing next Summer – albeit on an old man's long board.
Thanks Brian – my soon to be born child also thanks you…"
Remove Pain, Build Strength and Avoid Surgery:

https://www.brianellicott.com/bondi-back-pain-program/?