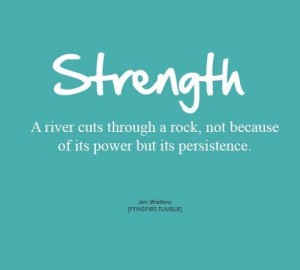 Another outstanding week for results!
Well done:
Rach – now down to 9.2%! She has more than halfed her bodyfat since March and gained 5kg of lean mass
Geoffrey – Up another 1/2 kilo of lean mass this week! That's just over 7kg of lean mass gained since February and doing so at the same time as dropping his bodyfat from 16.7% to 7.8%!
Gayle – Down 1.2% bodyfat in her first week!
Kim – down 4.3% and up 4kg of lean mass since June!
Pat – Down 3% and up 3.4kg of lean mass since June!
Steve – down 1.2% this week – that's a total of 3% since the start of this month!
Mark – down another 1% this week – 6% drop so far!
James – down 1.3% this week – That's a 7% drop in 5 weeks!
Amanda – Down 1.1% this week – 4.4% drop in total so far!
Brett – Down another 1.1% this week – 6% fat lost and 4kg of lean mass built so far!
I am in no doubt over the value of regular BioSignature assessments – as a coach it is a godsend, allowing me tweak and adjust diet and supplementation to suit your body and keep those results coming!
If you are keen to add BioSignature to your training, let me know asap as I am fast running out of enough hours in the week!
Open day success
Yesterday's open day was a great success! Lots of awesome Paleo goodies to feast on and a great atmosphere!
Have a look at the pictures on our Facebook page if you haven't already:
https://www.facebook.com/FunctionWell?fref=ts
If you weren't there you also missed out on my awesome seminar on health and hormones, in which I covered:
How insulin and cortisol are the two most important hormones to influence for fat loss
How insulin and cortisol effect other hormones such as testosterone and estrogen
How a dominant cortisol hormone pathway will stop sex hormone production – leading to low labido and irregular menstration
How gluten makes you dumb by killing brain cells
How erratic blood sugar increases estrogen
How we pick up excess estrogen from our environment
How you use carb intake timing to promote better sleep and reduced cortisol
And most importantly, what we can do about all of these issues to build our health and become leaner
Ask the coach…
Ask the coach returns this coming Saturday at 8.30am and the topic will be carbohydrates.
I'll go over some key issues:
Carbs and Paleo eating
How and when to re-introduce carbs after go low carb for fat loss
Which carbs are best
Carb backloading for better sleep and recovery
How to eat your carbs for the best fat loss results – tips and tricks to minimise their effect on blood sugar
So come along and feel free to ask any questions you may have.
Article on Vitamin D
Great article by Charles Poliquin this week on vitamin D:
http://www.charlespoliquin.com/Blog/tabid/130/EntryId/1579/Tip-441-Get-Enough-Vitamin-D-for-Optimal-Testosterone-Levels-Body-Composition.aspx
Quote of the week
"To me, the function and duty of a quality human being is the sincere and honest development of one's potential." – Bruce Lee
As ever, I'll look forward to seeing all achieve even greater results this week!