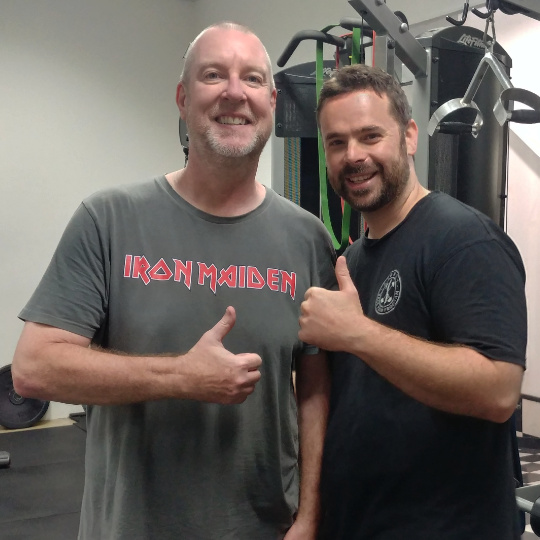 "I was in a high speed motorbike accident on the racetrack because, in the words of other racers, "I ran out of talent".
The broken bones were healing well, but then my back started feeling terrible, probably due to aggravating the wear and tear of playing rugby as a prop for many years.
I consulted numerous doctors, specialists and physios and was prescribed all kinds of meds and suffered many treatments both conventional and unconventional without any success.
I was weighing up the option of surgery as one specialist advised when I came across Brian's advert and went to see him as a 'hail mary pass'.
I was immediately impressed by his down to earth manner and breadth of knowledge about anatomy. I learned he also rode a motorbike and had treated many bike and sports injuries so signed up immediately.
Turned out that Brian is a guru! He rehabbed my back from me being unable to perform a normal daily life to being able to squat and deadlift. He gave me the knowledge and individualised exercise regime to ensure that I can keep my back in shape for the long term.
Brian has an uncanny ability to know just how far he can push you and is excellent at motivating you to stick with the necessary but monotonous rehab exercises at home.
I recommend Brian absolutely unreservedly. He not only saved me from surgery and has set me up for a normal daily life but got me to me a point where I can lift weights that I would never have contemplated before my bike accident due to old sports injuries.
Brian is a dead-set genius. If you're prepared to listen and do the work then you simply must consult him."
Need help with back pain?
Online coaching and one-to-one programs now available:

https://www.brianellicott.com/online-back-pain-coaching-and-programs/