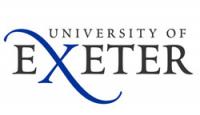 I've just come back from a fantastic day at Exeter University.
I went with James Marshall, of Excelsior Training, to help him run a support day for gifted athletes from all over South Devon.
We spent the morning running through warm-ups, circuit training and agility exercises suitable for all athletes to help improve their abilities and reduce their chances of injury.
In the afternoon we sat down with the resident physio Dave MacLellan and the athletes individually, taking them through a musculoskeletal assessment to screen out any possible problems and impairments.
It was a great chance for me to learn first hand how James and Dave assess posture and movement efficiency in athletes.
The most inspiring point of the day was watching how, during the assessments, James and Dave would almost pre-empt one-another as they picked out various compensations. It showed that they had a real synergy between them and I think its a great thing to have the strength and conditioning coach there first-hand to witness everything that the Physiotherapist does, rather than simply relying on written reports.
Things I learnt over the course of the day:
Young female athletes are generally more flexible than their male counterparts.
Nearly all young athletes lack a solid and robust foundation for everyday movement, let alone anything sports specific.
Lower back problems seem to be worryingly common among young athletes of both sexes and nearly always is caused by bad posture, inflexibility in the spine and being coached into the ground when they do have a problem.
Some equestrian riders seem be more agile than a lot of athletes who play team sports, such as Rugby and Football, even though it is not as important to them as it is the team sport players.  Makes you question what the team sports' coaches are actually doing when they train their athletes.
A great synergy between coaches and therapists produces the best results by far.
The young athletes who we worked with had either zero or next to no appreciation of the quality of the services, knowledge and skill that was being made available to them – for free!
Overall a great day and I thank James and Dave for allowing me to help out, watch and most importantly learn from their wisdom.