Latest article:
Posted a new article on Talk Torbay today about high blood pressure and how to improve your long-term health:
talktorbay.com/high-blood-pressure-how-to-improve-your-levels
Well done Russ Tanner!
MASSIVE well done to Russ Tanner – 10% bodyfat lost in 10 weeks! AND we managed to re-hab his partially torn bicep in that time!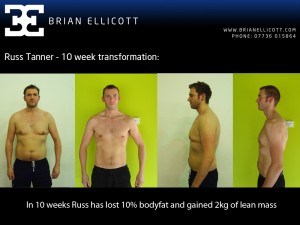 You can also see a video of Russ training hard here: