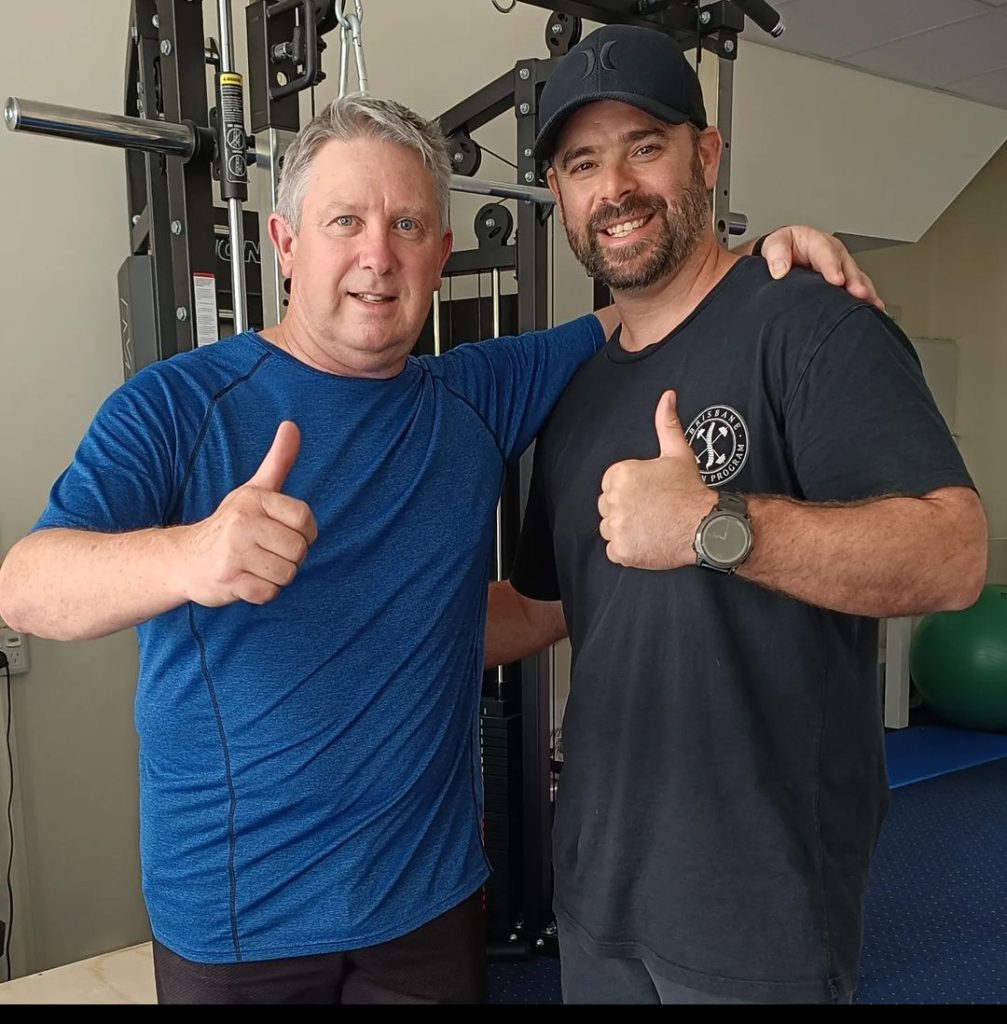 Well done Stephen!
Our goals were simple….rehab the disc, rehab his movement and get him back to being pain free and an active Grandad 😎
" I have suffered lower back pain and sciatica for around 16 years. The cumulation of not looking after my back, the industry I work in and simply poor habits and movements…or doing all the wrong things!
Originally after a MRI I was diagnosed with a large annular disc bulge and herniation at my L5 displacing the right S1 nerve.
I consulted many differing practitioners over many years, tried yoga, a strength trainer through a gym to help me.
More recently when I experienced my worst episode and wasn't able to barely walk and stand up straight, the pain was excruciating.
Again back to another MRI had shown that a L4/5 there is mild loss of height and annular bulging and compression the thecal sac. At the L5/S1 Significant loss of height annular bulging and paracentral herniation compressing and distorting the thecal sac.
My local GP suggested I do physio which again was no different to what I had done previously.
Since engaging with Brian's rehab, his methods are of stewardship, teaching and being disciplined.
Brian has been critical to my recovery and mindset that I can be pain free with a strong healthy back and fully in control of my situation.
"Back Pain is not forever, but exercise is"…or good spinal hygiene as Brian says, and focusing on my weakness…Side bridges are my nemesis!
I highly recommend consulting with Brian. Its  been a positive experience for me and worth every dollar spent, especially when I consider all the practitioners and methods that had not really worked in the past.
At last…a pain free back without surgery."