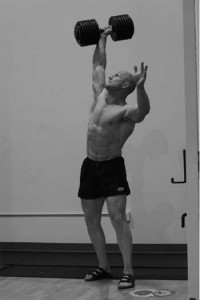 Back after a short hiatus, today's inspiration comes from Paul Chek.
Paul is a legendary trainer, coach and philospher all rolled into one.
He always excudes positivity, passion and belief in his work on educating his students and clients to mkae changes and improve their quality of life.
I believe that EVERYONE can benefit from watching his videos, reading his articles and books.  In fact, my current favourite book is "How to eat, move and be healthy" by Paul.
It explains in simple, clear and concise terms the importance of getting the basics of nutrition, sleep and reducing stress right.
Here's a couple of videos of him in action.  The first discusses the issues caused by a weakened abdominal wall.
…and just to prove he does indeed walk the walk, here's a video of one of his workouts:
You can find out more about Paul at his website: www.paulchek.com and his video's are available on his youtube channel: www.youtube.com/user/PaulChekLive