Back Pain Program Online:
Learn My Methods to Help Remove Pain, Build Strength and Avoid Surgery.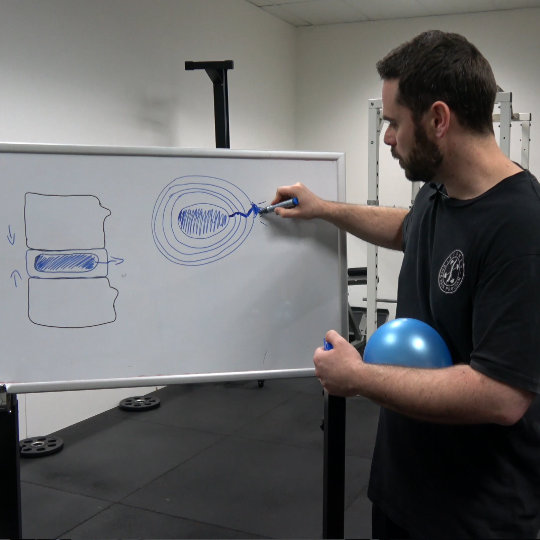 The Specialized Online Learning Program Helping Men and Women:
Learn and understand the mechanics behind how common lower back injuries are created; including how disc bulges, herniations and sciatica develop.
Develop strategies for daily movements to help avoid aggravating lower back injuries.
Learn safe and effective exercises used by my clients to help build strength and stability.
Follow a methodical progression from low-level, corrective exercise movements back into compound exercises such as squats.
Get Notified When the Program Goes Live:
The education program is primarily video based, with the overall topic of lower back pain split into clear, succinct sections.
This education program is ideal for those who want to understand the mechanics of the most common lower back injuries, develop safe movement strategies and understand how to master exercises that will help build long-term resilience.
If that sounds like you, fill out the notification form below to be added to early bird list and become one of the first to know when the program goes live
Sign Up For Notifications:
Still Not Convinced?